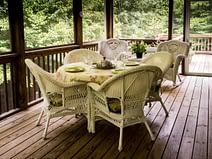 We utilize our porch for a number of uses. It is there where we sit for an afternoon snack, greet the morning sun with a breakfast of coffee and bread, and where we hang our wet raincoats. Indeed, there are so many ways to use out porch.
In many modern houses, a Screen Porch is a common sight. It is already laid down in the plan. But for houses with open porches, a custom-made screen will just be fine. With screen porches, you are making your porch more functional, more beautiful, and more protected.
Here's why you should be looking for the right company to upgrade your porch by installing custom-made screens.
More Functionality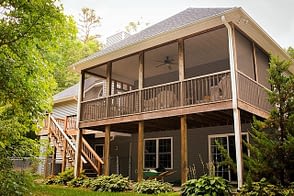 It would be nice to have a candle lit dinner on the porch after a heavy downpour. You will be hearing sounds that will let you feel you are so close with nature. But along with that, insects can be flying all over. Moths, flies, and gnats are unwanted guests that can destroy the romantic feel.
With a screen porch, there is a cover to prevent insects from entering your house. You will also have protection from the rain or the sun. Indeed, you can do more activities comfortably after screen is installed on your porch.
Heightened Protection
Your porch and the things that are place there will be better protected from the elements. If you have a wooden porch floor, you can be saving it from premature decay. Your furniture will also be protected from getting wet during a torrential rain. They will also be saved from the damaging ultraviolet rays of the sun. With all of these, you will be spared from repairs and maintenance. Installing screen on your porch is also cost-effective for this matter.
In some ways, a screen porch can also be a protection from petty crimes.
Enhanced Aesthetic Value
A screen porch can be one of the easiest ways to enhance the aesthetics of any home. Installing screen on your porch can significantly change your home's appearance. It can instantly transform your old house into a modern-looking architectural piece.
Increased Market Value
With all the above benefits of a screen porch, your home will surely increase in value. The increase will surely more than the money you spent for the installation. So if you plan selling your house soon, a screen porch will surely add value more than what you expected.
Convinced to have a screen porch at last? You better start looking for the right company to make your screen porch right away when winter is gone and summer is still months away.