Roller blinds are the best choice for blocking light from your room. They usually feature a one a design of a single piece on a metallic pole that is operated by a chain on the side spring mechanism. The best made to measure blind have a uniform design that allows for the complete blockage of light when they are closed and offer a little bit or full light when open. When you are choosing the best window treatment for your home, roller blinds are the most versatile way to regulate the light amount hat enters the room and also to add style to your home. There are many types of roller blinds that you can choose from, for either small and large sized windows or even doors.
Best roller blinds for your home
1. Block out Roller Blinds
These are a good addition to a conference room, bedroom or sitting room as they completely or partially block out the sun based on your preference. They are opaque to offer the best privacy and to also block away from the sun rays from your screens and the entire room completely.
2. Sun Screen roller blinds
These can be best described as sunglasses for your windows because they are something between translucent and opaques in nature. They allow a bit of light into the room while still offering privacy and protection for the users. They are a good option for offices and schools because they give a little bit of shade and privacy.
3. Translucent Roller Blinds
These are the best solution for areas that require some amount of extra light. They act as a filter that lets in sunlight without full glare. They are the most optimal choice for dining halls and kitchen, to shade some light while at the same time providing elegance and ambiance.
4. Double Roller Blinds
These are a combination of screen blinds and block outs. They present the user with an option of the amount of privacy they would prefer. Double roller blind combos are the best choice for multi-purpose rooms, for they allow the user to choose the shade act.
5. Motorized Roller Blinds
These are available in a range of different colors and fabrics. Installation of motorized roller blinds can be done using rechargeable, hard wiring or even solar powered. The rechargeable and hard wired come equipped with a remote control which allows the user to lower, raise and stop the blind movement. The solar powered ones have a chain and can be easily operated.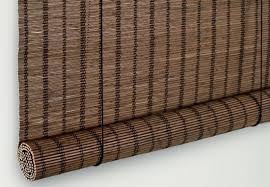 Pelmets for Roller Blinds
These are mainly used for finishing the look of your windows coverings in matching colors and fabrics. The come vertically designed to make them less vulnerable to dust collection as compared to the other types of blinds. They have a side closing system that makes them ideal for large sized windows which open by sliding or patio doors. They have the same opening and closing features for letting light into the room. They open sideways with little effort to expose the entrance of the door or window.